Trail Details
The northeastern and southeastern segments of the East Shore Trail are great examples.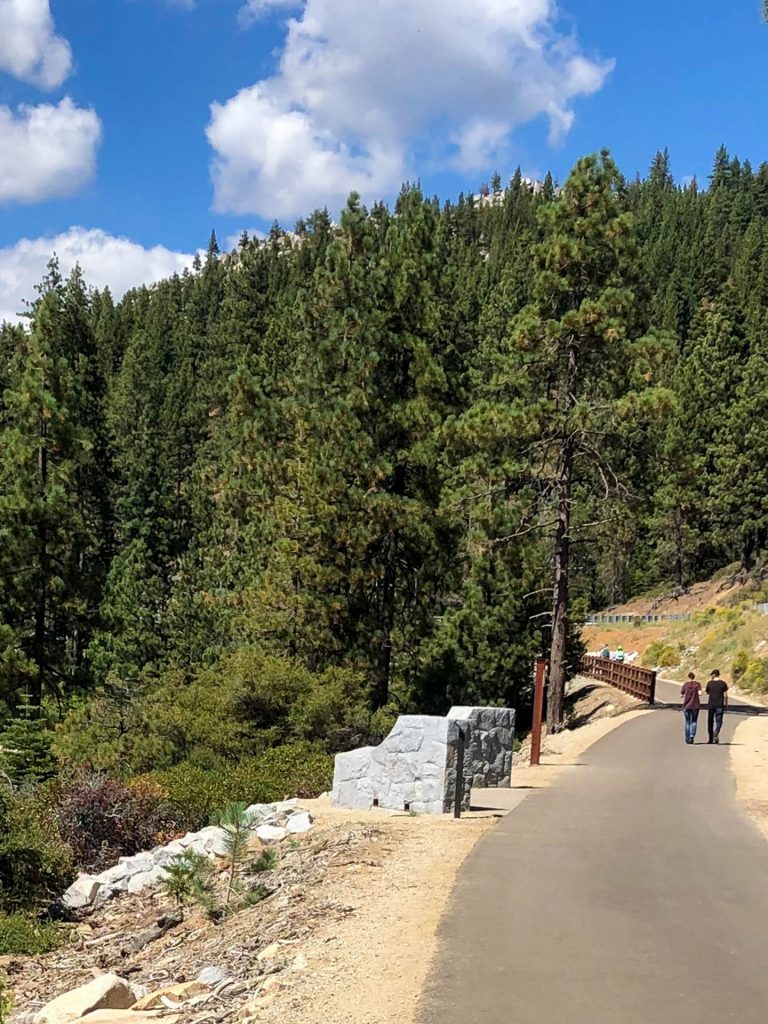 Stairways to the shore between Incline Village and Sand Harbor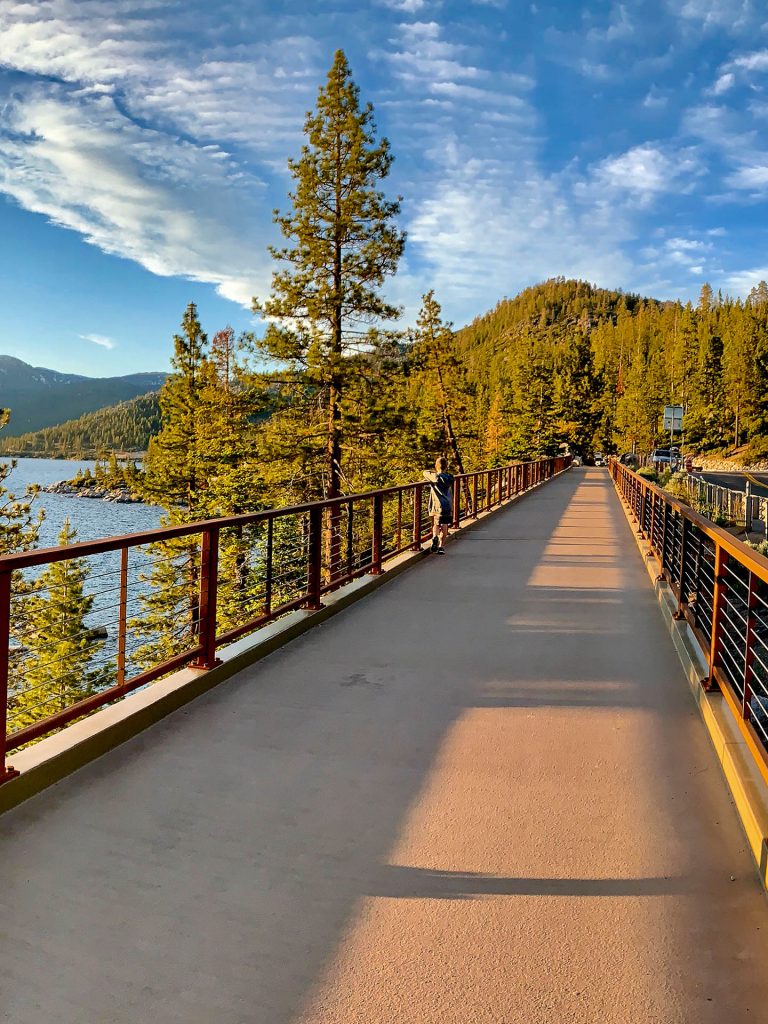 Micro-pile support system bridges on the northeast segment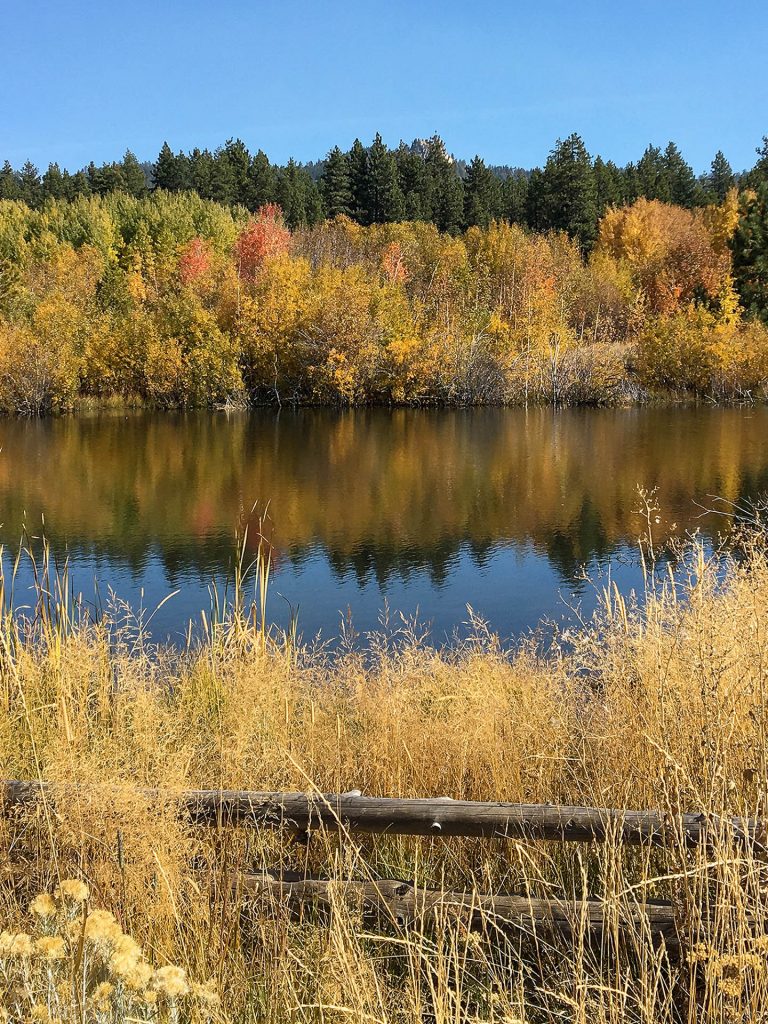 Southeast segment: habitat for a variety of birds and wildlife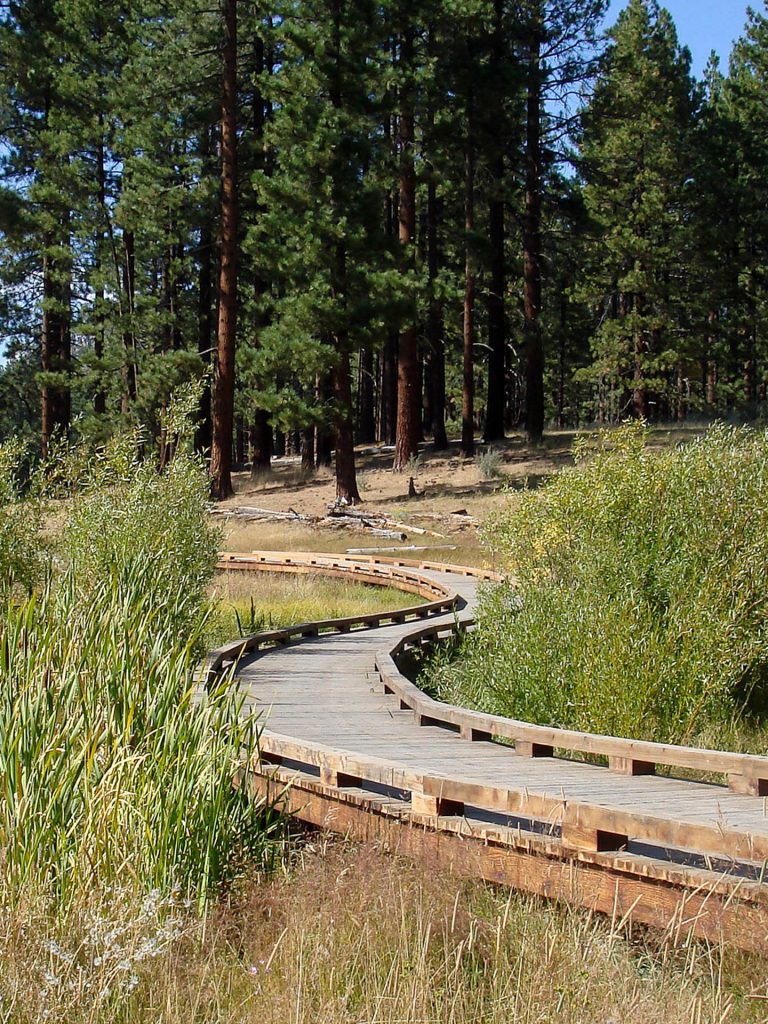 Relatively flat, easy to navigate paved southeast segment
INCLINE VILLAGE TO SAND HARBOR.
This segment of the East Shore Trail helps protect Tahoe's longest stretch of undevel- oped shoreline. Pretty inspiring…
It showcases beautiful coves, small beaches, fabulous vista points and a Nevada State Park. The inspiration is also about cooperation. Fourteen public agencies and over 500 private donors came together to make what some called "The Impossible Trail" possible.
The bicycle-pedestrian path is part of the Corridor Management Plan for the SR 28 Scenic Byway. Visitor safety, traffic flow and the need to protect sensitive resources, including the lake, prompted the plan's development. This segment of the East Shore Trail, perhaps the plan's most challenging phase, celebrated its grand opening on June 28, 2019. Download a PDF for more of the story.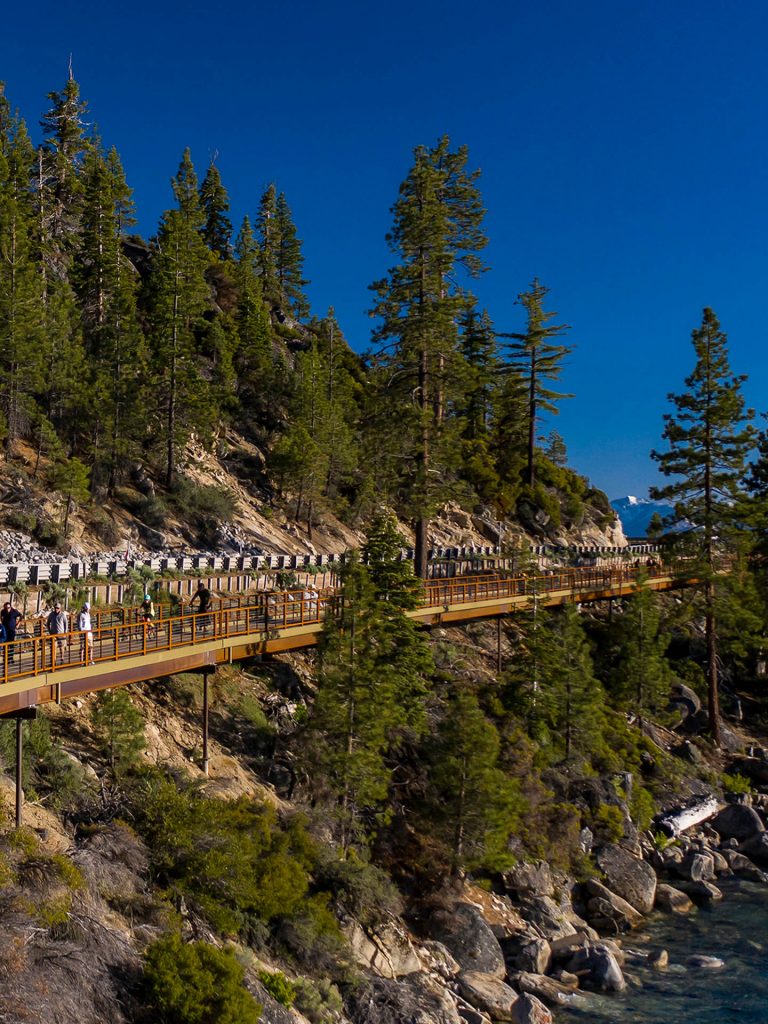 RABE MEADOW TO ROUND HILL PINES.
Offering inspiring walking/biking options to southeast shore beaches, this segment of the East Shore Trail will extend to Stateline.
Two of the three sections of this shared-use path were completed by the fall of 2013, first from the Kahle Drive trailhead at US 50 to Nevada Beach and then extending to Round Hill Pines Beach Resort. The path not only provides an alternative to private car use, a priority in the congested Stateline area, but also offers safe highway access to the popular beaches. ADA accessible, it's a relatively flat, easy hike/walk or bike ride, featuring vista points, interpretive signage and fabulous scenery. The Kahle Drive trailhead also leads to the companion Lam WaTah Nature Trail. A campsite for the Washoe Indians for more than 1,000 years, the area attracts wintering bald eagles today.